TOVCOL TA
Two-component epoxy-polyurethane adhesive
Epoxy-polyurethane adhesive with high performances. Suitable for bonding any species, solid and  prefi­nished on absorbent and not sub-floors. Excellent resistance and hardening even if a thick layer is applied, it enables to lay also on irregular sub-floors. Twin Pack System.
Easy to apply
Easy mixing of the two components
Long working time
Low odor
Quick setting
Suitable on any sub-floor including underfloor heating systems
Colours available: light brown, brown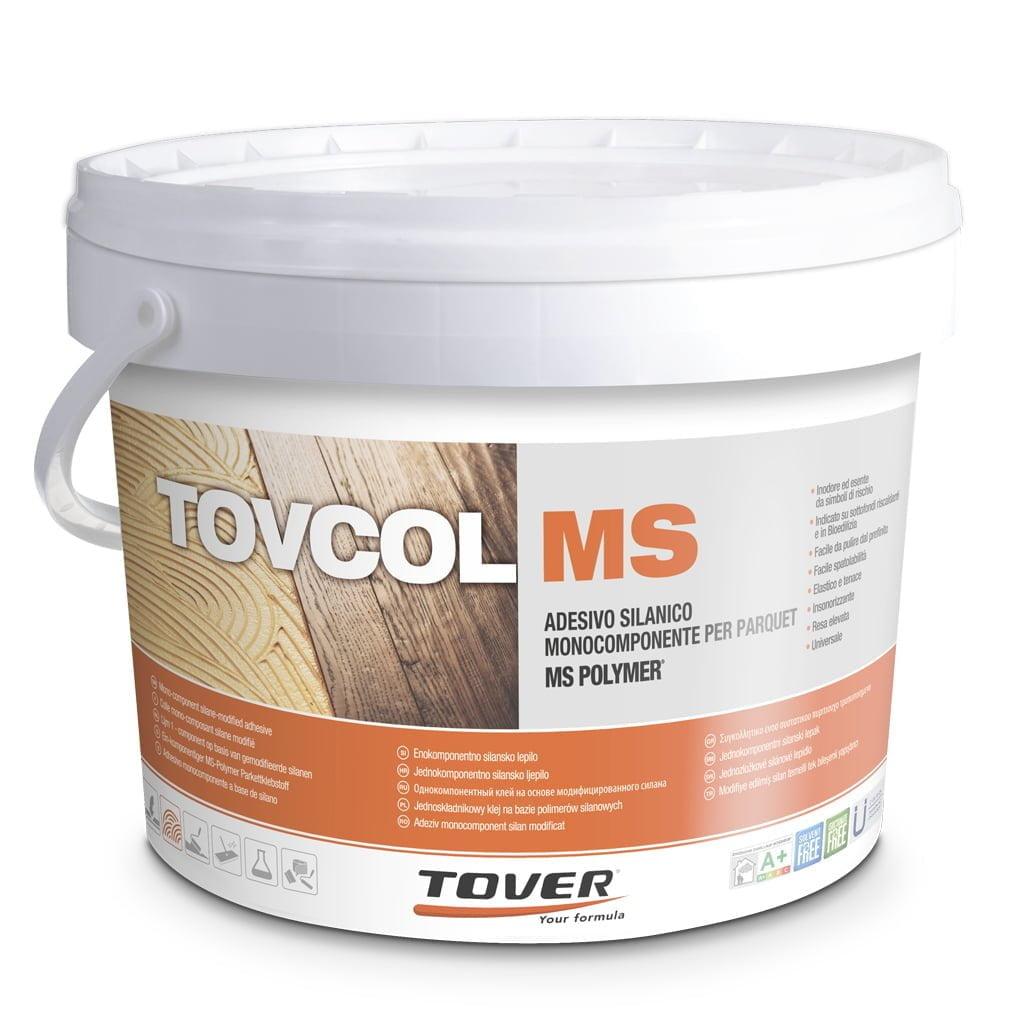 TOVCOL MS1 – component op basis van gemodifieerde…
Do you want to receive further information on this product?
Fill in the contact form, our customer service will provide you all information you'll need.